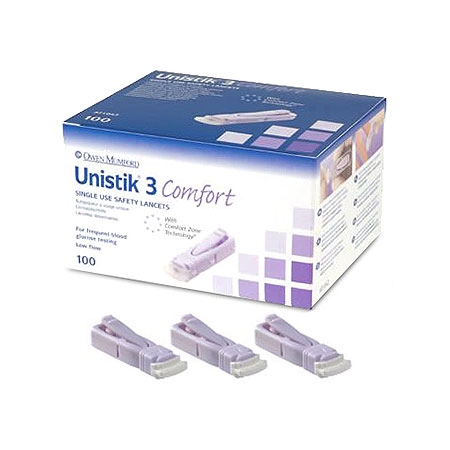 Unistick 3 Comfort 28 G Ato Lancets X 100
---
Unistik® 3 has been developed to provide the most comfortable blood sampling experience.
Patented Comfort Zone Technology® gives a virtually pain free experience.
Unistik® 3 allows the user to decide exactly when to activate the device and how much pressure to apply.
The design makes it easy and comfortable to grip, giving the user complete confidence and control during the procedure.