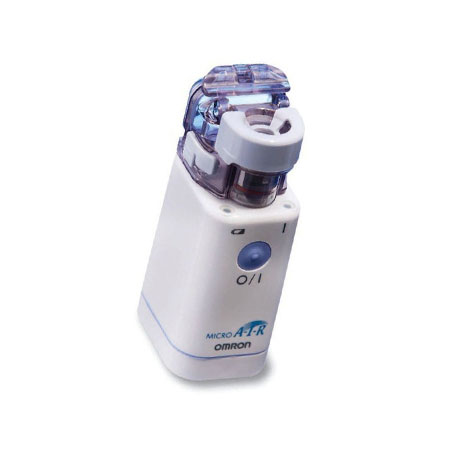 Omron MicroAir U22 - Pocket Nebuliser
The OMRON MicroA•I•R™ NE-U22-E is a truly portable, pocketsize inhaler that will fit in any handbag or briefcase. It works for approx. 8 days (30 minutes each day) on just two penlight batteries (AA size), so you don't need to recharge it after every treatment. The simple one-button operation immediately starts nebulization and therefore enables you to start immediately with your medication. Your medication is always within reach wherever you go, whatever you do.
Product Profile
Mesh Technology
4 hours nebulization time on 2 batteries
Virtually noiseless
Wide medication compliance
Handy carrying case
Various angles for inhalation possible
Simple one-button operation
Low medication residue
Hygienic - easy to clean
What is in the box?
Mesh Nebulizer
Nebulizer Cover
Medication Container
Mesh Cap (with mesh)
Mask Adapter
Mouthpiece
2 AA Batteries (LR06)
Child Mask (PVC)
Adult Mask (PVC)
Soft Storage Pouch
Instruction Manual
Warranty Card