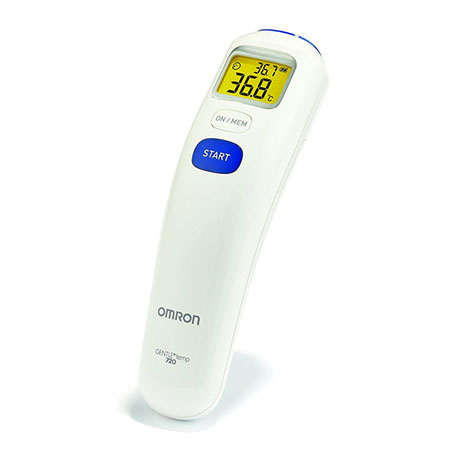 Omron Gentle Temp 720 Digital Forehead Thermometer
OMRON's new contactless thermometer is a superfast, accurate infrared thermometer with specific features to keep your baby's temperature constantly under control, with the lowest possible fuss:
Contactless measurement:
With OMRON's expertise applied to a thermometer, the Gentle Temp 720 measures forehead body temperature with no contact in the most accurate way.
3 in 1 Temperature measurement
The Gentle Temp 720 measures forehead temperature, but can also be used to take surface temperatures, from a milk bottle or food dispenser for example, as well as giving readings for the room temperature.
After all, why use three thermometers when one can do everything?
Forehead temperature
Surface temperature
Room temperature
Track temperature changes over time
With a memory capable of recording up to 25 readings, it's possible to track temperature changes over a period of time and monitor trends. Temperatures can be displayed on the large LCD display in either degrees Centigrade or Fahrenheit.
Backlight Function
The new Gentle Temp 720 readings can be seen clearly at nighttime, making it especially handy when measuring your baby's temperature at night.
Contactless
Backlight
Fast 1 Second Temperature Measurement
Three in One Temperature Measurement
What is in the box?
Main unit
Test battery (CR2032 installed)
Probe lens cap
Instruction manual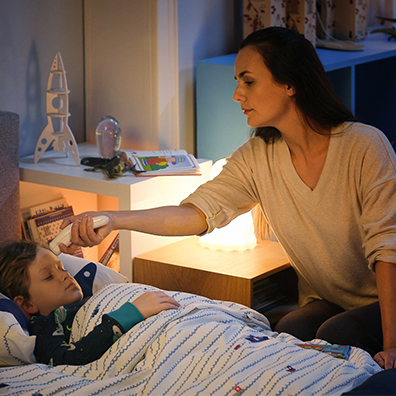 Digital contactless thermometer that lets you keep track of your child's fever with minimum fuss – even when they're asleep.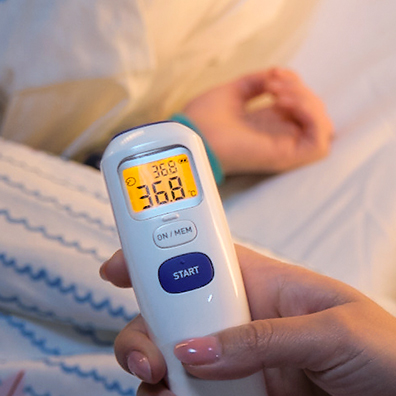 Take readings from your child's forehead, the ambient temperature of their room and surface readings of a milk bottle or food dispenser.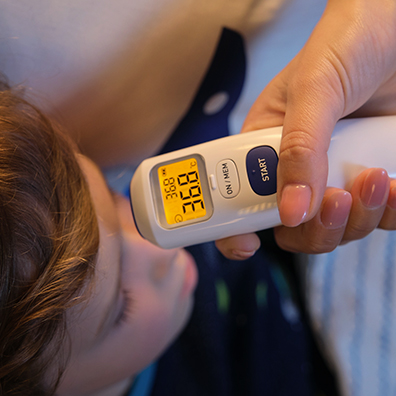 Get easy to read results in just one second, displayed on a large backlit screen.