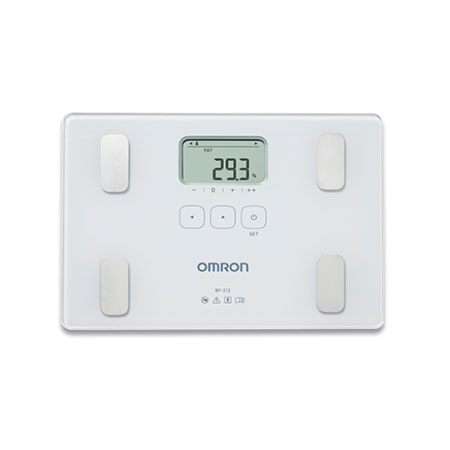 Omron Body Composition Monitor BF212
This is probably the simplest way of checking your body fat, body weight and BMI. It makes everything so much easier! All devices are clinically tested to ensure accurate results, helping you to track your body composition over time.
Product Profile
4 Sensors - Four sensors – one at each corner of the device - for accurate measurement
Body Fat Percentage - Using the Bioelectrical Impedance (BI) method, body fat is shown as a percentage of body weight
4 Users - Usage up to 4 persons. Includes guest mode
BMI - Body Mass Index indicates the ratio between the weight and height of a person
Clinically Validated - The device has proven its reliability and accuracy under vigorous testing procedures by major health organisations
What is in the box?
Body Composition Monitor
4 AAA Manganese Batteries (R03)
Instruction Manual
Warranty Card