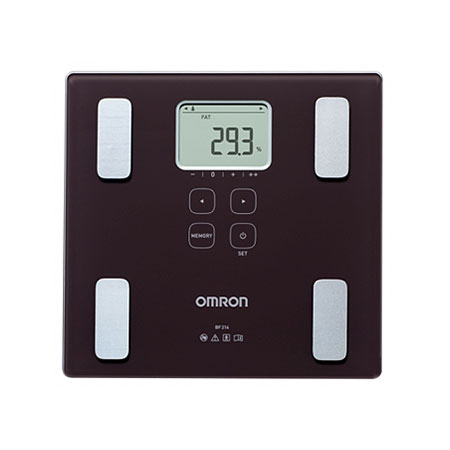 Omron Body Composition Monitor BF-214
This is probably the simplest way of checking your body fat, body weight and BMI. It also gives you readings on skeletal muscle for a complete overview of your body composition and it will even remember your previous measurement. It makes everything so much easier!
Product Profile
4 Sensors - Four sensors – one at each corner of the device - for accurate measurement
Body Fat Percentage - Using the Bioelectrical Impedance (BI) method, body fat is shown as a percentage of body weight
Skeletal Muscle - Muscles attached to bones that move the body
4 Users - Usage up to 4 persons. Includes guest mode
BMI - Body Mass Index indicates the ratio between the weight and height of a person
Clinically Validated - The device has proven its reliability and accuracy under vigorous testing procedures by major health organizations
Memory - Keep track of your data
What is in the box?
Body Composition Monitor
4 AAA Manganese batteries (R03)
Instruction Manual
Warranty Card