Medisana BS450 Connect
Body Analysis Scale
This magnificent Medisana scale offers top-level performance. The BS 450 Connect measures more than just your body weight, as this precise all-rounder has high-precision measurement sensors for in-depth body analysis and also Bluetooth-Smart(Bluetooth 4.0) for your smartphone or tablet, giving you a whole new perspective on weight management. .

The scale automatically recognizes up to 8 users and has 30 memory locations for each user. Thanks to its highly sensitive stainless steel measuring sensors, fat percentage, moisture percentage and muscle mass are determined with extreme precision. The scale also calculates your calorie needs and your BMI. The BS 450 has practical ignition technology. The built-in LED display of this body analysis scale is only visible during use.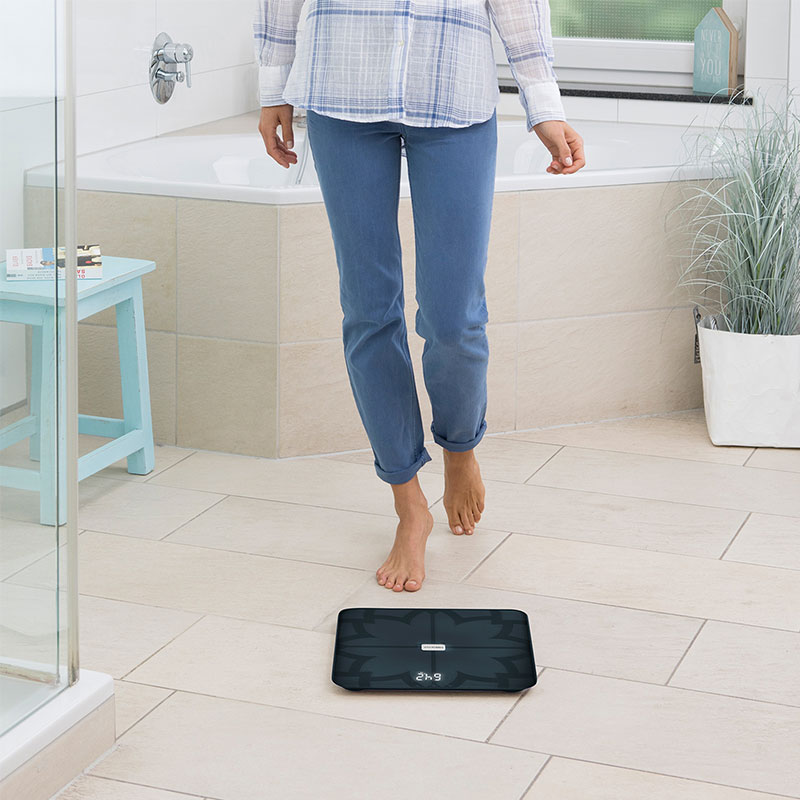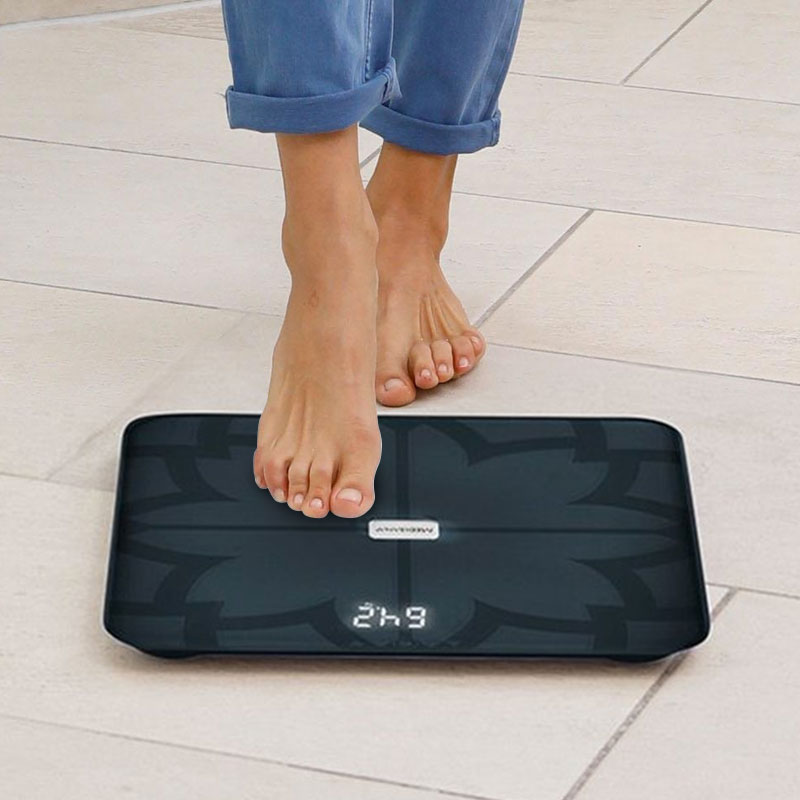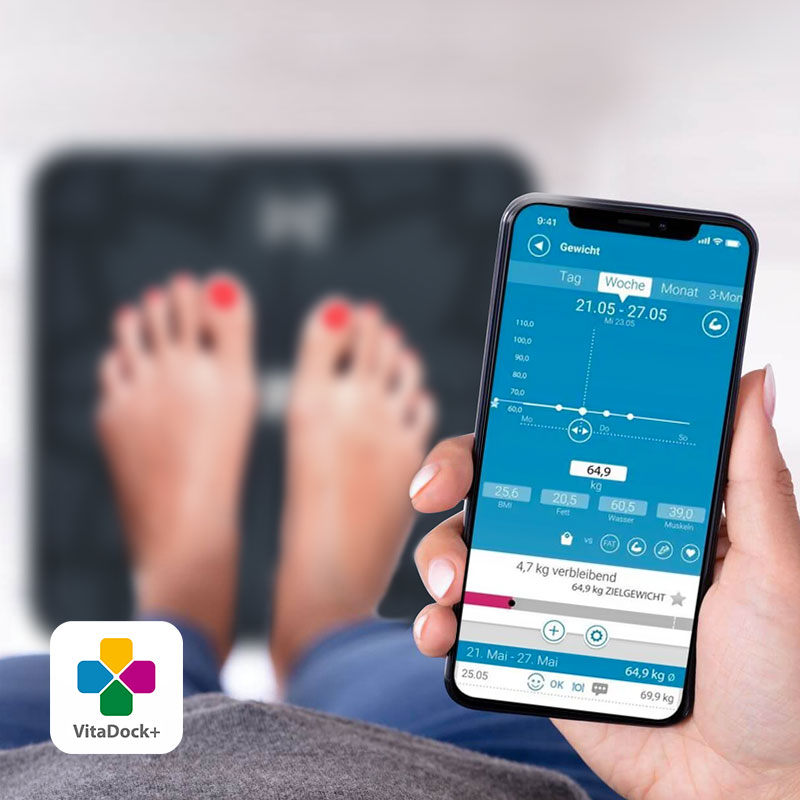 Extended functions with the free VitaDock+ app and VitaDock Online
The BS 450 connect, together with the VitaDock + app developed by Medisana, forms a unique combination that fully enables you to achieve your weight goals in a healthy way. From now on, it is possible to consult and manage your vital data directly and anywhere in the application. You will finally have an overview of the evolution of, for example, your fat percentage, your weight and your muscle mass over longer periods of time.

Clear graphs with the desired information are always available and this data can also be synchronized between different mobile devices from Apple and Android, or simply online behind your laptop. With the BS 450, you finally have control over your weight, when and where you want.
30 memory slots for 8 users each
Division: 100g
Determination of the BMI value
Switchable between kg, lb and st
Automatic recognition of up to 8 users on the scale
Measurement of weight, body fat, body water, muscle percentage and bone weight, determination of the BMI value
Four high-precision strain gauge sensors for accurate measurement results
Batteries included
High quality ITO electrodes
Integrated calorie requirement analysis
Sensor touch keypads
Convenient "step-on" activation
Invisible LED display (only appears when weighing)
Maximum load capacity: 180 kg
Bluetooth® Smart data transmission to the VitaDock+ app for iOS and Android and synchronization with VitaDock® Online