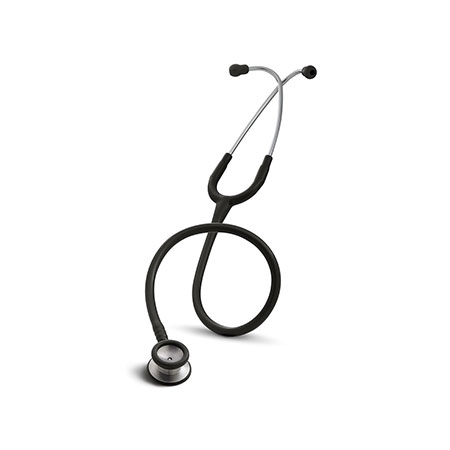 3M™ Littmann® Classic II Pediatric Stethoscope
The Littmann brand name is your assurance of precision, acoustical superiority, innovative design and exceptional performance. The Classic II S.E. Pediatric stethoscope is designed for physical assessment and diagnosis. The chestpiece weight is lighter, with a smaller diaphragm diameter for pediatric use. The chestpiece is constructed of machined stainless steel with a two-sided diaphragm.
Features
Dual-sided chestpiece with small 3.3cm diaphragm is ideal for pediatric patients.
Versatile chestpiece design provides high acoustic sensitivity with both a floating diaphragm and open bell.
Non-chill rim and diaphragm provide patient comfort.
Soft-sealing eartips provide an excellent acoustic seal and comfortable fit.
Headset is easily adjusted for individual fit and comfort.
Angled eartubes align with ear canals.