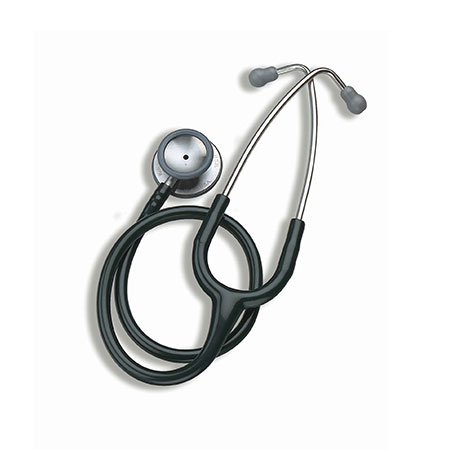 3M™ Littmann® Classic II S.E. Stethoscope
Features a tunable diaphragm (Classic II S.E.) that allows both low and high frequency sound to be heard by simply alternating the pressure on the chestpiece. All models feature single-lumen tubing, nonchill rim and patented Littmann soft-sealing eartips. Three-year warranty. Latex-free.
Features
Versatile chestpiece design provides high acoustic sensitivity with both a tunable diaphragm and open bell.
Tunable diaphragm: Hear high or low frequency sounds by slightly adjusting pressure on the chestpiece.
Non-chill rim and diaphragm provide patient comfort.
Soft-sealing eartips provide an excellent acoustic seal and comfortable fit.
Headset is easily adjusted for individual fit and comfort. Angled eartubes align with ear canals.