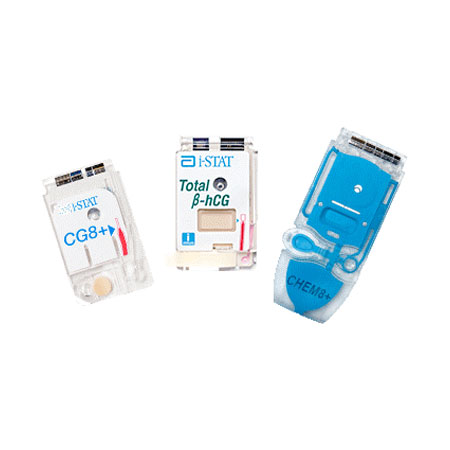 i-Stat Test Cartridges
Available for a broad range of diagnostic and treatment indicators related to disease state management and clinical practice guidelines.
Features and Benefits
A comprehensive menu of tests on a single platform
Single-use i-STAT cartridges are available for a range of clinical tests, including cardiac markers, lactate, coagulation, blood gases, chemistries and electrolytes, and hematology.
Components of a full-scale laboratory analyzer in a compact cartridge
Tests can be performed at the patient's bedside
Requires only 2 to 3 drops of blood
Each cartridge has a unique combination of biosensors for a wide range of assays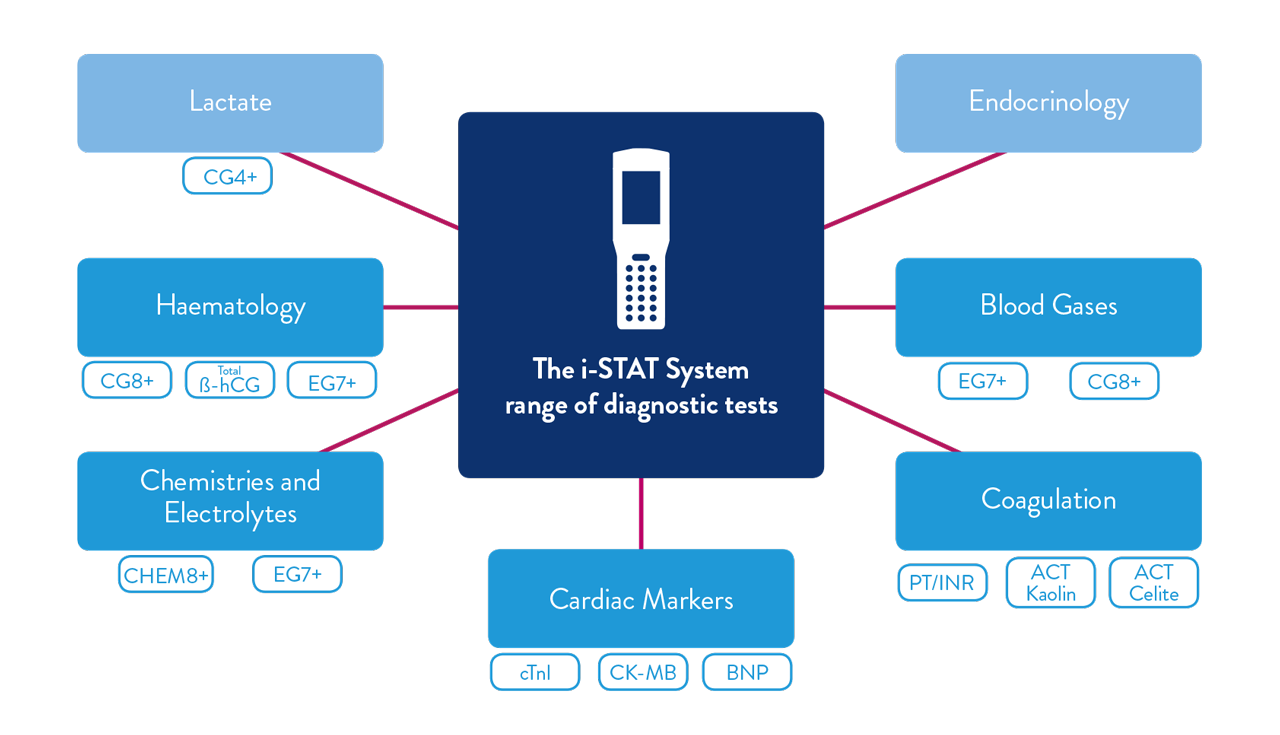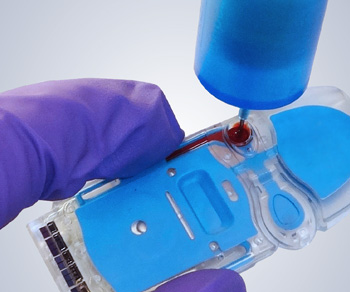 An Easy Cartridge-Filling Solution
The i-STAT Dispensing Tip streamlines the blood-transfer process to the i-STAT test cartridge. The end of the Dispensing Tip aligns with the cartridge port to allow the end-user to more-easily and accurately dispense the desired amount of blood. The tip is available for order in a 500-count package, as well as a new, 100-count package.