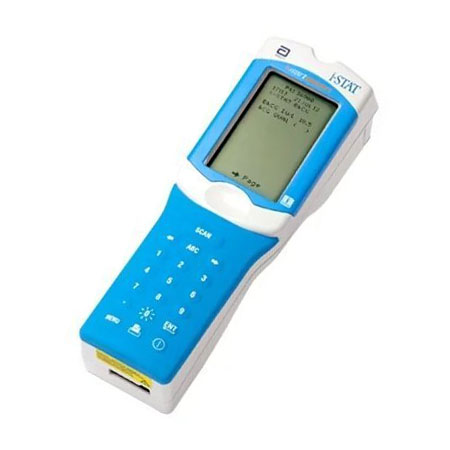 i-Stat Analyzer
The fully automated i-STAT® System offers a broad menu of tests for diagnostic and treatment indicators related to disease state management and clinical practice guidelines. Using just two or three drops of blood, the system provides time-sensitive tests at the patient's bedside in just minutes.
Benefits of the i-Stat System
Supports a patient-centric approach to health care that accelerates patient care decision-making by reducing the time to get needed information to clinicians
Optimizes system efficiency by eliminating process steps and handoffs to help reduce the incidence of errors and promote patient safety
Supports quality and compliance requirements that complement the vital services that laboratory professionals provide to patients and their caregivers
Leverages the power of a single, integrated bedside testing solution through:

■ a comprehensive menu of tests

■ a single testing system, rather than multiple systems and protocols

■ standardized lab-quality bedside testing

■ simplified implementation,training, and support for regulatory requirements

■ a system that is lightweight, portable,and easy to use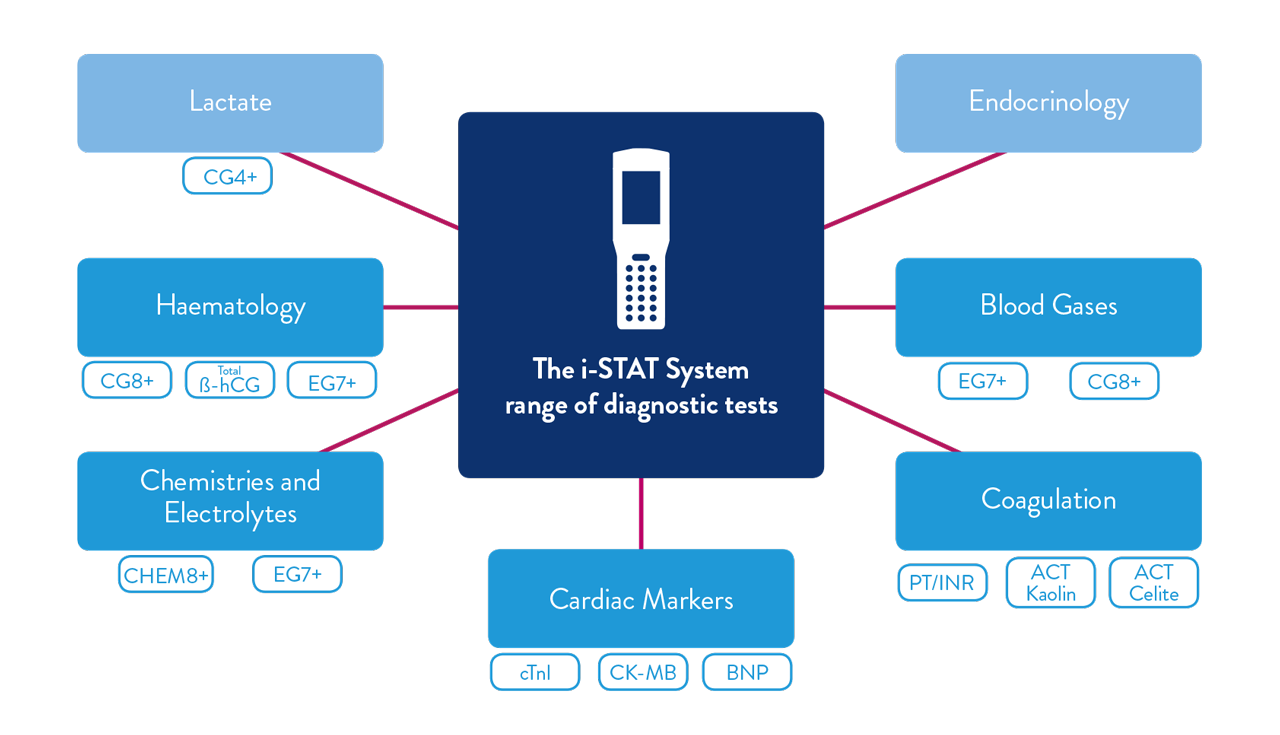 Facts about the i-Stat System
Currently used in one in three hospitals in the US, including over 500 EDs
Over 50,000 placements in high-acuity settings worldwide.
Over 50 million cartridges produced annually.
The i-STAT System complements the clinical laboratory's efforts by providing lab-quality results for the most commonly used tests while improving efficiency throughout the continuum of care.