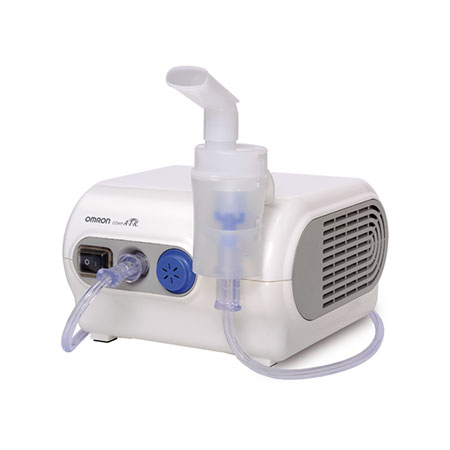 CompA.I.R Plus NE-C28P
---
The CompA·I·R Plus combines a short inhalation time with efficient medication delivery. The NE-C28P is designed for adults who want to maintain an active, healthy lifestyle.The powerful compressor nebulizer CompA•I•R™ offers everything necessary for an efficient drug delivery.
Product Profile
---
Short inhalation time
Efficient lung deposition
Fast and convenient
Long-life compressor
High nebulization rate
V.V.T. nebuizer technology
Water-protected switch
What is in the box?
---
Compressor Nebulizer
Nebulizer (V.V.T.) Kit
Air Tube (PVC, 200cm)
5 Pieces Spare Air Filters
Mouthpiece
Adult Mask (PVC)
Child Mask (PVC)
Nosepiece
Carrying Bag
Instruction Manual
Warranty Card